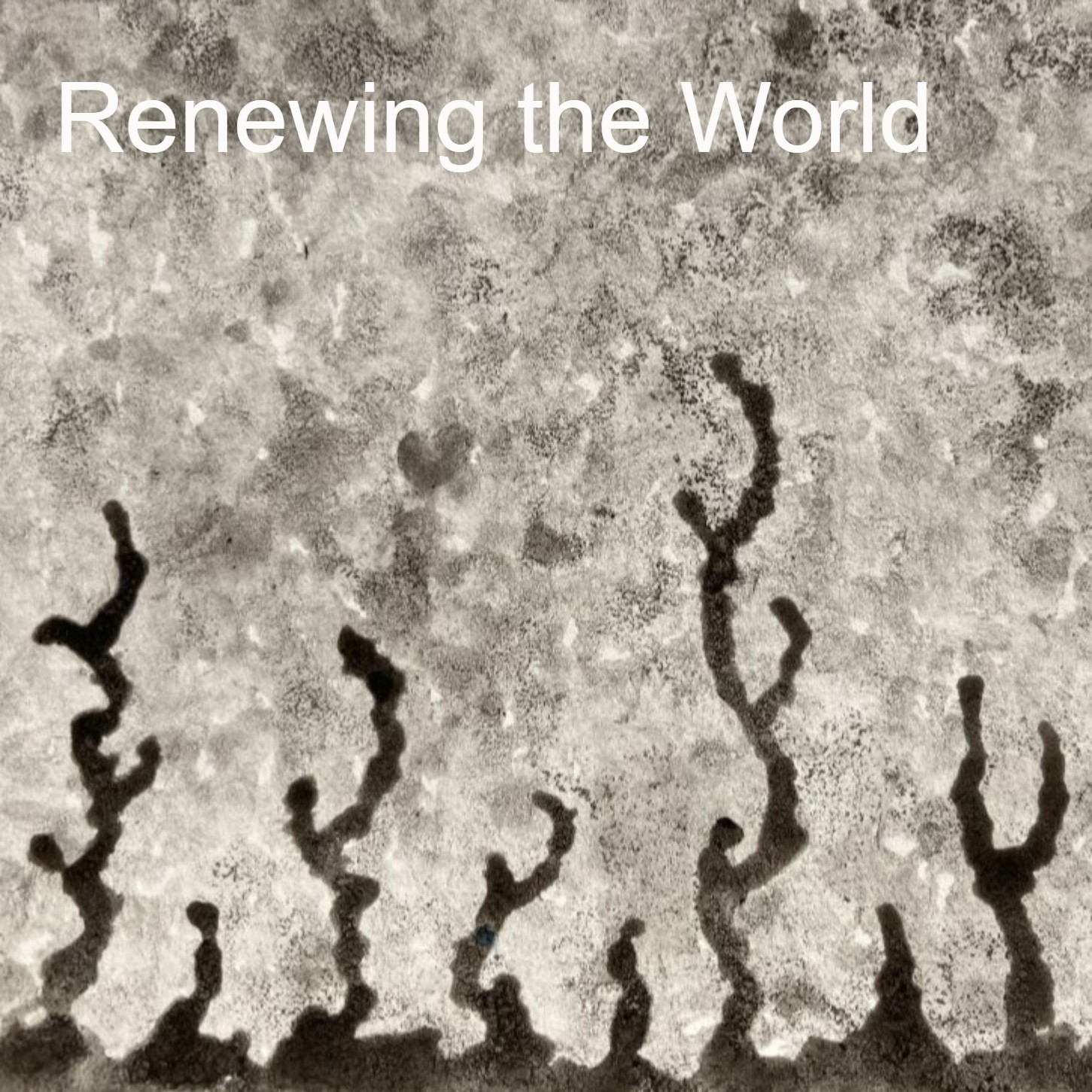 "Renewing the World" is a podcast hosted by Rachel Epp Buller, Elena Marchevska and Charles Reeve that delves into creative explorations of care, time and mothering. From the dearth of maternal representations in much of art's histories, to musings on reproduction, care, ecology and the politics of maternity, "Renewing the World" celebrates what maternal artistic voices have to say about our era's central issues.
Episodes
Thursday Mar 10, 2022
Thursday Mar 10, 2022
"Are friends electric?" Gary Numan asked, anticipating a near-future in which menacing machine networks manufacture our thoughts for us. But this conversation with Alicia Harris (Assiniboine) considers the opposite possibility, drawing on Dr. Harris' interest in Indigenous art, Native feminisms and curatorial representations of Indigenous peoples to consider a model of community and support that goes beyond the human...including whether we can contemplate less antagonistic and instrumentalized relationships to artificial intelligence.
Alicia Harris is an assistant professor of Native American Art History at the University of Oklahoma, which is where she received her PhD. She is invested in studying the various ways Native American artists represent their relationships with the land in visual form. Her research areas also include Native American women, Native feminisms, Native political activism, curatorial representation of Indigenous peoples, and photography. Alicia is Assiniboine and is
an Associate Member of the Fort Peck Assiniboine and Sioux Tribes.